Gunther Home Inspections, Inc.
Monroe County – Wayne County – Ontario County – Genesee County – Livingston County – Orleans County – Wyoming County – Yates County
Our Mission Statement
To set the standards in the home inspection industry
for quality, integrity, knowledge, and value.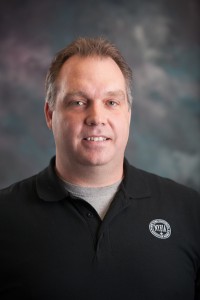 Fritz Gunther
Owner / Inspector
Gunther Home Inspections, Inc. is a professional, full-service home inspection company proudly serving all of Monroe and surrounding counties since 1997. Contact Us Today at 585-349-3900

We are licensed in the state of New York (NYS# 16000005972) and a member In Good Standing of the following organizations:
American Society Of Home Inspectors (ASHI) (since 1998)
International Association of Electrical Inspectors (IAEI) (Since 1999)
The Better Contractors Bureau (BCB) (Since 1997)
The Better Business Bureau (BBB) (Since 1997) A+ Rated
Electrical Association of Western New York (EAWNY)
National Fire Protection Association (NFPA)
Finger Lakes Building Officials Association (FLBOA)
Greater Rochester Chamber of Commerce
Greece Regional Chamber
Greater Rochester Association of Realtors (GRAR) as an Associate Member
Professional Licensing:
New York State Professional Home Inspector
Professional Certification:
New York State Code Enforcement Official
American Society of Home Inspectors Certified Inspector
ASHI Background Verified Inspector
International Association of Electrical Inspectors (IAEI)

 One and two Family Electrical Inspector
General Electrical Inspector
New York State Code Enforcement Official
ASHI Background Verified Inspector
Professional Experience:
Over 25+ Years Experience In:

Professional Home Inspections (over 14,000 homes inspected)
General Contracting
Electrical and Plumbing Contractor
Roofing and Siding Contractor
Building / New Construction
Professional Pest Inspector
Certified Electrical Inspector
Performing Inspections for local power companies, towns, villages, and municipalities
A properly maintained septic systems typically last between 15-40 years. The best way to get the longest possible life out of a septic system is to follow the following recommendations: Keep System Clean - Clean and pump the septic tank every 2-4 years depending on...
People who wish to renovate or repair a home are faced with the task of choosing a contractor. Simple enough, right? Not so. As a veteran forensic home inspector with over 20 years of experience, I have been called in as an unbiased expert to settle disputes between...
certifications
certifications
certifications
certifications
certifications
certifications
certifications
certifications
certifications