Gunther Home Inspections, Inc.
Monroe County – Wayne County – Ontario County – Genesee County – Livingston County – Orleans County – Wyoming County – Yates County
Gunther Home Inspections is open for all of your inspection needs. If you have any questions or if you would like to schedule an inspection, please call our office at 585-349-3900. During this State of Emergency we ask that everyone please take all the necessary precautions set forth by the Centers for Disease Control and Prevention (CDC) and always remember to be safe.
Our Mission Statement
To set the standards in the home inspection industry
for quality, integrity, knowledge, and value.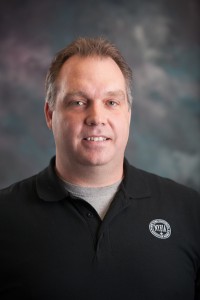 Gunther Home Inspections, Inc. is a professional, full-service home inspection company proudly serving all of Monroe and surrounding counties since 1997. Contact Us Today at 585-349-3900

We are licensed in the state of New York (NYS# 16000005972) and a member In Good Standing of the following organizations:
American Society Of Home Inspectors (ASHI) (since 1998)
International Association of Electrical Inspectors (IAEI) (Since 1999)
The Better Contractors Bureau (BCB) (Since 1997)
The Better Business Bureau (BBB) (Since 1997) A+ Rated
Electrical Association of Western New York (EAWNY)
National Fire Protection Association (NFPA)
Finger Lakes Building Officials Association (FLBOA)
Greater Rochester Chamber of Commerce
Greece Regional Chamber
Greater Rochester Association of Realtors (GRAR) as an Associate Member
Professional Licensing:
New York State Professional Home Inspector
Professional Certification:
New York State Code Enforcement Official
International Association of Electrical Inspectors (IAEI)

 One and two Family Electrical Inspector
General Electrical Inspector
Professional Experience:
Over 25+ Years Experience In:

Professional Home Inspections (over 14,000 homes inspected)
General Contracting
Electrical and Plumbing Contractor
Roofing and Siding Contractor
Building / New Construction
Professional Pest Inspector
Certified Electrical Inspector
Performing Inspections for local power companies, towns, villages, and municipalities
certifications
certifications
certifications
certifications
certifications
certifications
certifications
certifications
certifications